Anglesey Island Blog
The Anglesey Island Blog is my mini-journal about Anglesey. It...
lets you know whenever any new Web pages appear on Anglesey Hidden Gem, telling you about the countryside, the beautiful beaches, where to relax, walk or indulge in watersports
keeps you up-to-date with other postings or news about Anglesey
points out what's waiting for you on the Island; those special places that you might otherwise miss





---
WOULD YOU LIKE TO BE PART OF THIS BLOG?
Become part of the Anglesey Island Blog! Simply tell your favorite story by clicking here! Your story becomes part of this blog (which shows the site's most recent pages) and a permanent part of Anglesey-Hidden-Gem.com for others to read!
---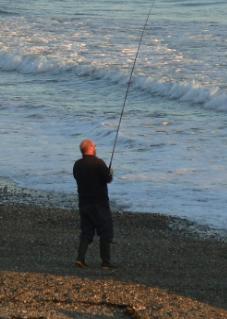 To subscribe to my Anglesey Island Blog (no e-mail necessary), right-click on the orange RSS button (see bottom buttons to the left) and then paste the URL into your RSS reader.
Or click on the Google, My Yahoo! button My MSN button, newsgator, or Bloglnes button if you keep a personalized home page there.
What's an RSS feed? If you are not sure what RSS and blogging is all about, check out the Question Mark (?) link just above the RSS button. Or CLICK HERE FOR RSS INFO.
Once you start, you will be amazed at what RSS can do.



I hope you enjoy what you find when you get here.
White Beach. Excellent bleached pebble beach, Crazy Horses and Nervy Driving
White Beach really, really is a hidden gem. By that, I mean it is really, really well hidden. Dinner plate pebbles, nice picnics, CRAZY HORSES and some pretty good fishing.
Continue reading "White Beach. Excellent bleached pebble beach, Crazy Horses and Nervy Driving"
---