NEWBOROUGH



As Beautiful As Childhood Summers

WELCOME TO NEWBOROUGH - Niwbwrch.

For your pleasure and delight I present you beaches as Beautiful as Childhood Summers and Forest Walks to delight.

All of this in an Area of Outstanding Natural Beauty on Anglesey's south west coast.

LEAVE BEHIND ALL THAT AILS YOU.



---
IN SUMMER, BRING SUN HAT & SANDWICHES.
IN WINTER, YOUR BALACLAVA & RAINCOAT,
AT TWILIGHT, BRING YOUR IMAGINATION.
---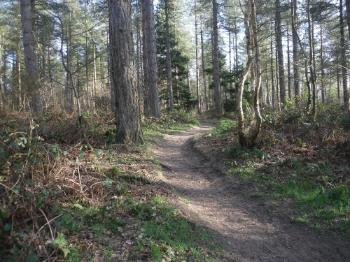 Newborough Forest Path - Anglesey Hidden Gem.com

NEWBOROUGH FOREST WALK
IN THE FOREST
STOP. SHUT YOUR EYES
AND JUST LISTEN
Do you care for the wind susurrating through tall Corsican pines and soaring, croaking ravens as the soundtrack to a long peaceful walk to clear your head?
You do? Then a walk through the Forest to Llanddwyn Beach and Llanddwyn Island is the ideal spiritual specific for you.
For More Information About the walk down to Llanddwyn Beach and Llanddwyn Island Please Click Here...
---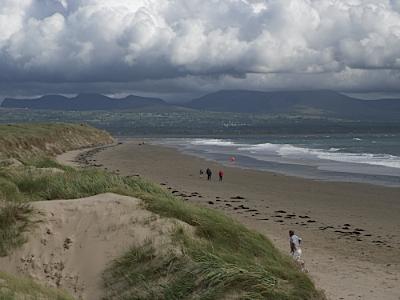 LLANDDWYN BEACH
I am not exaggerating. Llanddwyn is blessed with miles of sandy beach.
Step onto the beach from the car park and allow your toes to embrace freedom in the softest of golden sand.
For just a moment just raise your eyes to the blue horizon where the Snowdonia mountains march their way west to sink into the sea at the finest point of the Lleyn Peninsula.
I love the beach and Island best in violent weather and at twilight when shadows begin to move. I am transported to another romantic period when St Dwynwen resided here.
For More Information About Llanddwyn Beach Please Click Here...
---

LLANDDWYN ISLAND
Llanddwyn Island is barely an island but at high-tide it is cut off from the mainland by a 200 metre stretch of water and becomes a tidal island.
To view Llanddwyn Island, dig your bare toes into the soft sand beyond the Llanddwyn Beach car park and glance to your right. There, in the near distance, is the Welsh Island of Love.
If you are not too burdened with food and beach paraphernalia then you must visit the island of our Patron Saint of Lovers, St Dwynwen.
Llanddwyn Island is surrounded by a number of quite small, yet lovely, cove beaches. Some sandy and some fine dark shingle.
For More Information About Llanddwyn Island Please Click Here...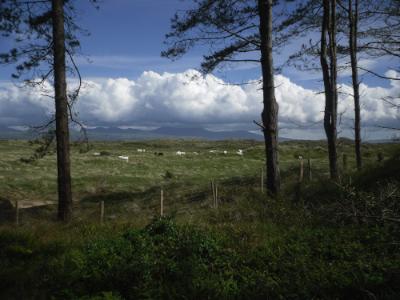 LLANDDWYN HORSIE/BUNNY WALK
Llanddwyn has two gloriously long beaches and as I write elsewhere, are "Longer than Childhood Summers'.
The wonderful thing about these two beaches, separated by Llanddwyn Island is that they can offer you as much privacy as you wish.
Getting here can be a joyful brief walk of about 20 to 25 minutes skirting the massive Newborough Forest and gazing out over the Warren. The Warren is one of the largest sand dune areas in Britain full of horses and bunnies, hence the title.
Absolutely lovely walk with a beautiful beach to arrive at. Have a nice walk and beach day.
For More Information About the Llanddwyn Forest Walk Please Click Here...
---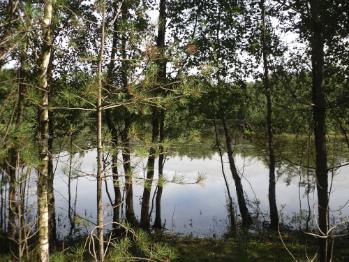 LLYN PARC MAWR NATURE RESERVE
Llyn Parc Mawr Is a man-made lake located just on the opposite side of the road to the massive Newborough Forest on Anglesey's south west corner.
Llyn Parc Mawr is a man-made habitat alive with an abundance of seasonal birdlife.
The lake is surrounded by lovely gentle forest walks that allow plenty of opportunity to stop, listen and observe.
Unless you have a finely honed skill for getting lost, then you don't need to worry while wandering about the lake and small annexe to the Forest.
For More Information About Llyn Parc Mawr Nature Reserve Please Click Here...
---
Return from Newborough Main Page to the HOME PAGE.
---