ANGLESEY QUICKIE NEWS

If It Ain't Odd It Ain't Here!
IMAGINE A LAND FAR AWAY WHERE NOTHING MUCH HAPPENS.
Don't imagine Anglesey.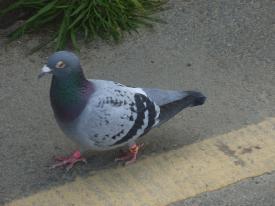 Where all is rational and ... again nothing happens. Then,
Don't imagine ... yada yada yada.
If you think that Anglesey is only a staggeringly beautiful island where we all live in lovely green well-gardened communities like Hobbits, then you're taking your tablets in the wrong order again.
If both the Menai Suspension Bridge and Stephenson's Britannia Bridge were to collapse, then we're on one of those curious islands that's most likely to drift away.
A bit like Moonbase Alpha, really.
BELOW IS ANGLESEY UNRAVELLING FROM NERVOUSNESS TO NEUROTICISM TO PSYCHOTICISM
WHEELIE BIN RESCUE BY 81 YEAR OLD




MANHOLE COVER & SCRAP THIEVES




ALIEN ATLANTIS AT PUFFIN ISLAND




JEDI MOON BASE




MYNYDD MECHELL - UFO CENTRAL?




UFO CONSPIRACY?




CAN YOU FEEL THE FORCE?




RETURN OF THE KING?




NO ASSASSINATION NEWS IS GOOD NEWS




HOLLYWOOD TITANS FEAST ON ANGLESEY OYSTERS




JEDI TAKE OR LEAVE OF THEIR CENSUS




STAY IN TOUCH WITH THE ISLAND GEMS E-ZINE NEWSLETTER



---
WHEELIE BIN RESCUE BY 81 YEAR OLD
Monday September 13 2010
Apart from sea captains, courageous lifeboat coxswains and crews, the sea around from Moelfre has bred many a hardened sailor.
Those who go down to the sea in ships are a sturdy bunch at the best of times. Those who go down to the sea in a dingy to fetch a wheelie bin a mile out at sea take this commitment and fearlessness to another level.
For those of you who don't know, a wheelie bun is a bin with wheels.
Moelfre Inshore Lifeboat was called out on Friday last to rescue an 81 year old gentleman who had chosen to pursue a wheelie bin that had floated off with the very high tides. Sad to report that the gentleman had pursued the bin a mile out to sea and was almost inundated by the waves.
The gentleman's identity is not known and hopefully he will be afforded his dignity and his determination acknowledged.
However, there is a lesson to be learned by all those who set out to sea at any time. The rescued individual was not wearing a life jacket or waterproof clothing.
Had his dingy been completely inundated then he would have been lost to his family and friends. When the Moelfre lifeboat found the gentleman a mile out from Red Wharf Bay he was suffering from mild hypothermia and rather confused.
The inshore lifeboat brought the gentleman ashore to an awaiting ambulance which took him to Ysbyty Gwynedd in Bangor. The crew then returned to fetch his dingy and wheelie bin.
The gentleman's sense of neighbourliness should also be acknowledged. The wheelie bin that floated off in higher tides than normal was not even his. The lifeboat crew discovered that the bin was half full of rubbish.
I share the Moelfre Lifeboat's sentiment about this. David Massey spoke on behalf of the Moelfre Lifeboat station and said, "Everyone at the Moelfre lifeboat station wishes the gentleman a speedy recovery.
"The volunteer lifeboat crews at Moelfre have dealt with a wide variety of emergency calls over the years but I am sure that this is the first time we have been involved in towing in a wheelie bin."
We wish this determined individual all the very best for a swift recovery.
Return to Quickie News Contents
---
September 2 2010
There's a new gang in town and they are a public menace. Is it a sign of difficult times or a sign of plain thievery that's decided they've landed with a good idea? After all, a dedicated thief is a dedicated thief is always on the lookout for new opportunities to make a quick buck.
There's been a spate of manhole cover and scrap metal thefts from various parts of the Island, mainly, it seems, from remote areas of Anglesey.
The Police are keen to get hold of these buggers who are causing serious risk of harm to the unwary who might fall and do serious injuries to themselves. It's our Senior Citizens who are greatest risk of serious injury.
For me, to create such hazard for the unwary is unforgiveable so if you spot anyone of a twilight evening helping himself to the odd manhole cover or from a lonely farm, then get in touch with Her Majesties Constabulary.
The accusatory finger inevitably points to the east toward the Mersey and I imagine that the thieves are hit-and-run experts. Arrive, Grab and Bugger Off.
The man in charge of the investigation is Inspector Gareth Evans and he is keen to hear from you. Call (0845) 6071002 or the new 101. DO NOT SEEK TO INTERVENE Just make a note of the make, colour and registration number of any vehicles and pass it on to Inspector Evans.
Return to Quickie News Contents
---
ALIEN ATLANTIS AT PUFFIN ISLAND
July 25 2010
Did you know that there's an Alien Underwater HQ on Anglesey?
It was news for me as well, considering that I've been living here all my life. UFOlogists from Shrewsbury have declared that information received from individuals abducted by Aliens point to Puffin Island as Alien Central.
As evidence, they also point to numerous sightings off Puffin Island for decades, including structured craft rising out of the sea. Please Click Here for more on this ...
Return to Quickie News Contents
---
February 10 2010
So! The Anglesey Church of Jediism in Holyhead has bought a packet of Moon dust. I wonder what the Soup Dragon will have to say about all this.
Afficionados of the early 1970s television programme The Clangers know the truth about their home planet. It was part of a CIA-conceived project dreamed up in the late fifties and realised by 1970.
Now it ALL makes sense, doesn't it? It wasn't another planet, IT WAS OUR MOON!.Please Click Here for more on this ...
Return to Quickie News Contents
---
January 24 2010
So? Where are they coming from? And where are they going to?
A single voice calls out in the night, "UFO!"
The World stops a moment, ponders and then declares the person a fool who has taken his or her tablets in the wrong sequence.
Now when a number of brave souls stand up and declare, "We also saw the strange lights in the sky over Anglesey on New Year's Eve," we really have to stop and consider. Please Click Here for more on this ...
Return to Quickie News Contents
---



ANGLESEY UFO CONSPIRACY?
I SHOULD JOLLY WELL COCO
15 January 2010
Forget about travelling to the Nazca Lines and the Airport of the Gods in Peru to view alien or Trans-Dimensional visitors.
The visitors are closer than that, so it seems. Try Mynydd Mechell on Anglesey.
It gets weirder. On New Year's Eve two local Mynydd Mechell residents (ages unknown) reported seeing strange lights in the sky without the aid of pharmaceuticals. Please Click Here for more on this ...
Return to Quickie News Contents
---
January 2010
Blinkin' Flip! You find yourself another hero in these troubled times on Anglesey and then Darth Vader goes and messes it up for everyone.
Mr Jones, 28, one of the two founder members of the Jedi Church in Holyhead, Anglesey, has decided that he has had enough. In a recent BBC interview his brother, Mr Jones, 22, stated that his brother was feeling that the pressure of public attention since declaring his new faith is no longer tolerable. Please Click Here for more on this ...
CLICK HERE TO POST YOUR COMMENTS.
Return to Quickie News Contents
---
October 31 2009
Not exactly Anglesey news, but worth having a read.

THE KING IS DEAD! LONG LIVE THE KING!
In fact, Love Pritchard, the last King of Bardsey Island (Ynys Enlli), died in 1927 without a surviving heir and the role was subsequently conscripted to history. One of the last occasions that the crown visited the mainland on Love Pritchard's head was in 1925. He was welcomed by the former Liberal Prime Minister, David Lloyd George, as an 'overseas king'.
Ynys Enlli is the island that is just beyond the tip of the Lleyn Peninsula in North Wales where it is alleged that 20,000 saints are buried. Many human bones and artefacts have been discovered on Enlli. It is suggested that the English name Bardsey is one given to it by 10th Century Vikings who called it 'Berdes Eyre - 'Island of Bards', as the island was famous for its bards.
Many people used to undertake pilgrimages to Bardsey and the experience was so harrowing and indeed fatal for many because of the sea-crossing that the Pope in Rome declared that three pilgrimages to Bardsey was equivalent to a single pilgrimage to Rome.
---
There has been no king since 1927 and the crown was later sold and been in the possession of the Merseyside Maritime Museum in Liverpool since 1986, where it has languished in storage ever since. There have been calls from the Caernarfon Civic Society for it to be returned to Wales and this call was repeated by the then Heritage Minister for the Welsh Assembly Government, Mr Rhodri Glyn Thomas.
The history of the King of Bardsey and his crown are quite amusing in reality. The Island and the coastal village of Aberdaron was part of the estate of Lord Newborough of Anglesey.
In the early part of the 20th Century, the noble lord and his wife declared that the 100 or so inhabitants should have a king and so it came to be that a ruling hand held sway over the inhabitants. Sway was held until the mid 1920s when the number of Islanders declined drastically.
Listening to the emotional outbursts about this noble crown gives the impression that it has a historical significance. However, the crown was fashioned out of bashed up tins of sardines – something that everyone interested seems to forget - and the ceremonies and regalia was manufactured by Lady Newborough.
I'm sure that the nobility found the entire thing amusing, seeing the peasantry aspiring pathetically to the alleged role. Good excuse for a party, certainly.
It is a regular feature of groups who try to give a historical precedent and a significance to their beliefs that they will manufacture or re-arrange events; coloured by Nationalist fervour in this particular case.
This is a quirky bit of history and its significance is no better than that. The Caernarfon Civic Society should be congratulated for their endeavour to create another 'Dead Dog Town' - Beddgelert. A wonderful bit of chicanery to persuade the tourists to spend money in and around the town. Good luck to them.
I wish the Nationalists in Plaid Cymru would stop trying to perform their Indiana Jones and the Intemperate Doom and leave their whip-cracking for those special and private moments.
The crown will now return to Wales to be held for public display at the Gwynedd Museum & Art Gallery in Bangor from 24 October 2009 until April 17 2010.
The crown is an entertaining artefact that is an attraction as part of the 30th Birthday of the Bardesey Island Trust.
I couldn't find a picture of the late King's crown but here's a Princes' before the smithy got to work on it.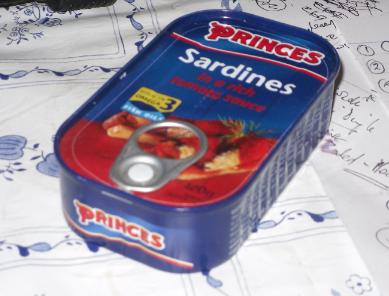 CLICK HERE TO POST YOUR COMMENTS.
Return to Quickie News Contents
---
NO ASSASSINATION NEWS IS GOOD NEWS
October 25th 2009
Good news on the local Planning front.
To date, there has been no attempt on the life of Councillor Durkin of Benllech. You'll remember from my LATEST NEWS! page that the good councillor had allegedly received a threat on his life from a disgruntled property developer.
Cllr Durkin had voiced his opposition to the planning application and in doing this, apparently seriously irked the developer.
I can imagine the gasps of horror of the Full Council at hearing his predicament. I can further imagine that they all rushed to his aid, willing to take that bullet for him.
We should be so proud. It brings a lump to my throat.
Mind you, with the quality of hitmen on Anglesey they're more likely to come around and criticise his curtains and Tut Tut at his wardrobe.
Anyway, the good councillor remains safe.
Hip-Hip-Hip Hoo ... Never Mind
PLEASE FEEL FREE TO SHARE YOUR VIEWS BY CLICKING HERE.
Return to Quickie News Contents

---
STAY IN TOUCH WITH THE ANGLESEY ISLAND GEMS E-ZINE
If you are a lover of Anglesey Beaches, Wild Seas and Glorious Countryside ...
... or if you'd simply love to learn more about them... and about this beautiful hidden gem of an island, please subscribe to my monthly E-zine newsletter by filling in the form below,
Return to Quickie News Contents
---
HOLLYWOOD TITANS FEAST ON ANGLESEY OYSTERS
October 22nd 2009
It doesn't get much better than this. Being a Hollywood actor means that you are feted wherever you go and can have the pick of almost anything that you regard as attractive.
There you are, you've just finished a tough morning acting and Swanning about on the sand dunes of Newborough pretending to fight one-eyed giants and glad that there are no Gorgons among the heavenly local ladies.
So, having accomplished a few seconds of on-screen action you are clearly hungry and what better than a Menai Seafood Platter and Champagne supplied by local oysterman and successful businessman, Shaun Krijnen.
Apparently, the actors and crew had anticipated his arrival and had lemon wedges and Tobasco to hand.
I suppose that being part of the De-Luxe Jet-Set means that you are eternally ready for luxury and delight.
I wonder if they popped to the Red Lion in Newborough village for a pint and a packet of Smokey Bacon crisps.
Too much! Too much even for any irrational Hollywood actor.
Now we have to await the release of the "Clash of the Titans" to see if they kept the 'Premier Shop' in any of the final shots.
Now there's a place on a Saturday night for the weird and not so blinkin' wonderful.
PLEASE FEEL FREE TO SHARE YOUR VIEWS BY CLICKING HERE.
Return to Quickie News Contents
---



ANGLESEY JEDI TAKE OR LEAVE OF THEIR CENSUS
It'll be interesting to read the results of the Rehearsal Census that is being conducted on Anglesey by the Office of National Statistics. This rehearsal is a test of the forms and procedures that will be used for the ten-yearly National Census to take place in 2011.
The result of each Census is vitally important and affects us all in the end because the data are used to plan for future local public services and government funding, among its more significant purpose.
For those of you who remember the 2001 Census some of will know that there was a strong rumour abroad that if more than 1,200 people registered their religion as being JEDI, then it would be accepted as a 'Religion', rather than a belief born of the STARWAR movies.
Sadly, this was not true. So we don't have a Jedi Archbishop reading out his 'Thought for the Day' on Radio 4's Today programme. No admonishment of the 'Emperor's Storm Troopers', either, which I think is way overdue.
I understand that most of those who wished to have their religion recorded as 'Jedi' were students or those who took their tablets in the wrong order.
Nonetheless, I imagine that the Jedi Church in Holyhead will carry on seeking to expand the 'Force' beyond the bounds of their Gran's front room normally kept tidy in case of coffins.
Of course it's all a bit of fun. But what if belief systems could be recorded - in addition to, or instead of religion?
Just how many would be based on hatred of others compared to loving everyone, especially our lovely differences? The former will probably outweigh the latter, as the zealous tend to seek every opportunity to hiss out their opinions and assert their identity-crises based on 'Otherness'. The rest of us tend to smile at each other and say 'Hello', rather than 'Go to Hell'.
Thankfully there will be no box for 'Beliefs'. Nonetheless, it should be interesting to learn what Anglesey turns out from of the reassuringly boring to the unexpectedly amusing and decidedly odd.
(For information please visit www.census.gov.uk or telephone 0300 0200 930).
I'LL KEEP YOU BRIEFED AS WE ALL UNRAVEL ...
PLEASE FEEL FREE TO SHARE YOUR VIEWS BY CLICKING HERE.
Return to Quickie News Contents
---
Return to Quickie News Contents
Return from Quickie-News to ANGLESEY LATEST NEWS.
---