BEAUMARIS



A Castle, A Noble Town
& Fantastic Views

Welcome to my Beaumaris Page.
Below I have gathered a number of page links to highlight what I feel are some of the best features of this absolutely beautiful character town on the western end of the Menai Straits.
I won't wax lyrically at this point. Why delay your enjoyment?
However, I'd like you to consider the following as a healthy psychological outlook.
Seeking to add quality to your life should be a daily engagement.
If daily challenges get in the way then one should set aside specific times and places to enhance quality of life.
NEW BEACH - Scroll Down


BEAUMARIS - THE ANGLESEY RIVIERA
 

Set against a blue sky and the Straits, the coastline seems to hang suspended below Heaven.
This historical little town serves as an absolutely wonderful asset to Anglesey tourism industry.
Though advertised far and wide it is the descriptions shared by happy visitors that entice even more welcome visitors.
This is another beautiful stretch of Anglesey coastline.
Walking down Castle Street for the first time becomes a staggered event, from one fascinating piece of architecture to the next. You will inevitably end up conversing with a stranger about the pleasant beauty of this ancient town.
FOR MORE INFORMATION Please Click Here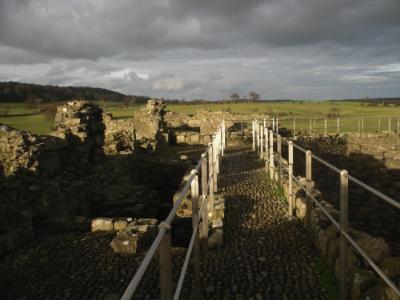 BEAUMARIS CASTLE


During the late thirteenth century Edward I of England constructed a castellated 'ring of steel' across North Wales in order to subdue the Welsh.
The last of Edward's castles was constructed in the town.
The many 'arrow slits' and 'murder holes' covering entrances afforded safety for the defenders to pick off attackers with arrows and impunity.
Then to add further injury to the insults they might spitefully pour boiling oil on some poor grunts who came close enough.
FOR MORE INFORMATION Please Click Here

ABERLLEINIOG IS THE CASTLE THAT TIME FORGOT
I have noticed that the more pleasant a spot is then the more pleasant are your encounters with other visitors. 
Aberlleiniog is a mythical castle in an Area of Outstanding Natural Beauty on the stunningly beautiful Isle of Anglesey.
Once a structure of warfare and strategic importance, it disappeared from scholarly consciousness centuries ago.
Believe me, it really is a beautiful area to visit, with pleasant paths and boardwalks to take you to the castle and a gentle, flat arboreal amble.
FOR MORE INFORMATION Please Click Here


PENMON PRIORY & PICKLED PUFFINS


Home of the Pickled Puffin and Pickled Oyster
If you have travelled to Anglesey along the A55 Expressway then Puffin Island was apparent on your right as soon as you left Conway. In a geographic sense it is a large mole separate from Trwyn Du (Black Point/Nose) or Penmon by about a quarter of a mile of sea.
Pufffin Island is the former home of promiscuous rats but now secure home to the comical puffins, after which it gains its familiar name.
In Welsh, we call it Ynys Seiriol (St Cyril's Island), after the saint who established Penmon Priory, hospice and settlement during the sixth century, just inland of the peninsula point.
FOR MORE INFORMATION Please Click Here

PENMON BEACH


Compared to other Anglesey beaches, Penmon Beach near Beaumaris is not a big sandy beach; however, it's a magical place to chill out at the right state of the tide to achieve the right state of mind.
Penmon Beach is very well disposed for sunbathing when the tide is in. If you're an angler – or is that fisherman/lady/person – again this is a well-disposed coastline. Check out the fishing blogs for details.
FOR MORE INFORMATION Please Click Here

THE MOODY BLUES ON THE MENAI STRAITS


Winters on Anglesey can be harsh.
Were it not for these exceptionally clear blue days then I really would suffer.
But this Saturday has filled in the existential void for a short while and presented me with a memory of brilliant hues.
This will act as a spiritual laundromat through which I can filter inevitable tedium.
FOR MORE INFORMATION Please Click Here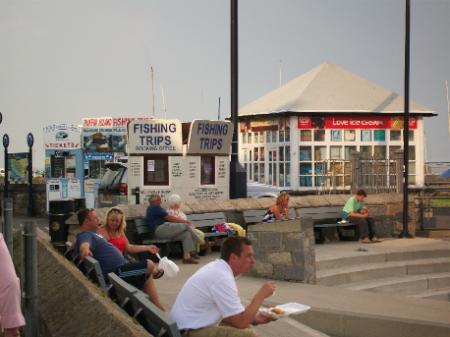 LOCAL FACILITIES
Check In & Chill Out


I'm sure you'll agree with me that there could be nothing nicer than arriving on your Beaumaris holiday to park and forget about your car for a few days.
If you don't watch it you'll be planning your holiday break as an eating campaign starting one end of Castle Street and gasping your way to the other.
More or less everything you need is in the town or very nearby.
General shopping in little local shops, a family butchers that's been there all my life, quality eating in cafes, bistros and reassuringly expensive Fine Dining.
Take a bracing walk along the promenade to settle your satisfied tummy or to build up a healthy appetite.
FOR MORE INFORMATION Please Click Here
---
Return from Beaumaris Main Page to HOME PAGE.
---
---