ANGLESEY CHURCHES


Ancient Vessels
Sailing Through Time



My neighbour recently said, "I enjoy walking around old Anglesey churchyards. Does that make me weird?"


"Absolutely not," I immediately replied. Anglesey Churches are important to me as well.

I don't really care about the history. It's an immediate and very personal response. Maybe you understand as well.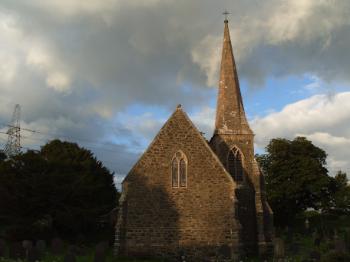 St Mary's Church in Llanfair PG

I have found a number of churches on the Island where I have experienced such a pleasant sense of peace that I wouldn't mind resting there.
Strange isn't it? But true. It could be that – and I hope that I'm not transgressing your beliefs – all the ley lines come together in a sort of perfect Feng Shui.
That sounds awful. And yet ...

ANGLESEY CHURCHES
A DIVINE CONTEMPLATION


The links attached to this page will take you places that I have discovered down the years that have presented me with gentle, almost serene moments of reflection. Temporarily the existential void closes and a sense of contentment reigns within.
Maybe it's a reassurance of that which we 'Know Without Knowing' in our deep unconscious. There again, it could be simple Escape Achieved and Peace Embraced.
If you wish to appreciate life, beliefs and aspirations for the After Life across the centuries then Anglesey's very ancient churches are the best places to begin. The inscriptions on gravestones are very revealing.
Indeed, each gravestone is itself a distinct social indicator. Not all the gravestones are inscribed in Welsh, by the way.
LLANALLGO ROYAL CHARTER CHURCH

ST PATRICK'S CHURCH, CEMAES BAY

Llaneilian Church near Amlwch



LLANBEUNO CHURCH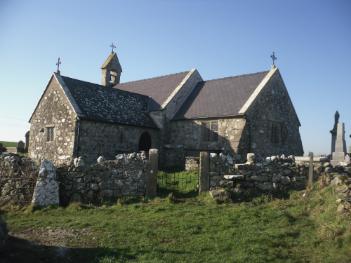 The Grade II listed 12th Century Llanbeulan Church of St Peulan rests in open countryside near Dothan and the A5 village of Gwalchmai on Anglesey.
Like many Anglesey churches its origin can be traced back as far as the early part of the 7th Century when Christianity made a very strong incursion into the spiritual and cultural life on the Island.
While staying on holiday Anglesey enjoying our Outstanding Natural Beauty, do take the time to investigate our historic and spiritual past.
Please CLICK HERE to read more …
Return to Page Contents
---


ST MARY TAL Y LLYN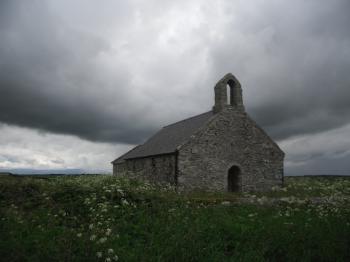 I discovered this isolated and peaceful little church of St Mary Tal y Llyn in the very rural heart of Anglesey near Gwalchmai.
It possesses a stark atmosphere that reminds you that rural churches reflected the life of poverty of the rural congregation
Tal y Llyn was vested with the Friends of Friendless Churches in 1999, following the closure of the building. It sits in a huge churchyard which throws into relief its diminutive scale.
Please CLICK HERE to read more …
Return to Page Contents
---


LLANFIHANGEL DIN SYLWY CHURCH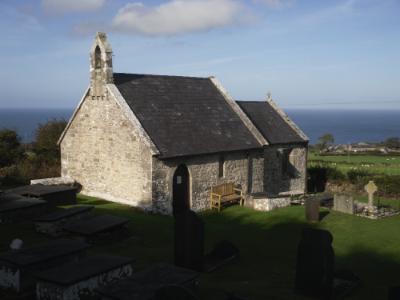 Llanfihangel Din Sylwy is a very small 15th Century church in a very rural location just off the east coast of Anglesey.
Renovated in 1855, the church retains a great deal of its mediaeval architecture and character, which is likely to reflect the Victorian romantic and melcancholic sensibility.
The church stands below the Iron Age Din Sylwy Hill Fort or as it's now called, Bwrdd Arthur - Arthur's Table.
Please CLICK HERE to read more …
Return to Page Contents
---




LLANGADWALADR CHURCH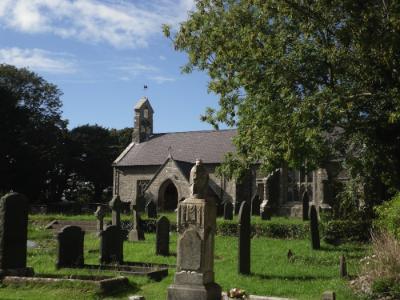 You'll find Llangadwaladr Church just on the periphery of Anglesey's Aberffraw Sahara. The architecture is originally 12th Century and built of grey stone.
It's an intriguing place to visit because the juxtaposition of the architecture of different ages lends it a sense of angular imperfection.
Yet, it's only a mere sense of imperfection lent by wealthy family contributions of times long past. Enforced maybe, but perfect and deeply interesting.
Please CLICK HERE to read more … 

Return to Page Contents
---


ST CWYFAN'S CHURCH IN THE SEA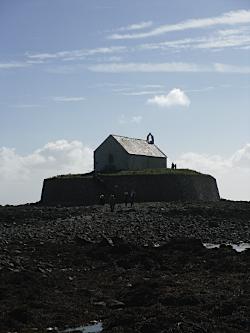 The church of St Cwyfan used to be part of the mainland; however, over the centuries erosion has left it aloof of the land.
Life was hard and anyone who was enigmatic and smart enough to address those sensibilities could convert them to any religion. The Christian religion fell on Anglesey with a fair zeal and vengeance between the 4th and 7th Centuries.
Cribiniau is an anomaly in this little bay eroded by the weather. While the beach continues to recede the islet of Cribiniau remains thanks to hand of Man and lovely Woman.
Please CLICK HERE to read more … 

Return to Page Contents
---


LLANALLGO ROYAL CHARTER CHURCH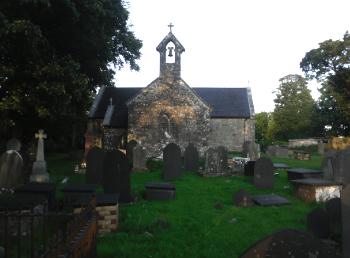 The much loved Llanallgo Church is located just outside of the seaside village of Moelfre. It has an unique history reaching back to the arrival of St Gallgo and his brother and sister in the Sixth Century from war-torn Clyde (intriguingly, then part of Wales)
However, it is its connection with one of the most appalling maritime disasters - the sinking of The Royal Charter in the early hours of October 26th 1859 - that has established its place in world renown.
The village of Moelfre distinguished itself to the world with its remarkable courage, nobility and compassion.
Please CLICK HERE to read more … 

Return to Page Contents


LLANFAIR YN Y CWMWD CHURCH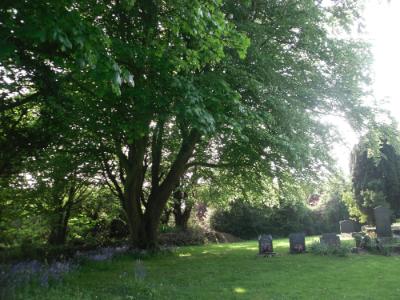 Serendipity. Fortunate Accident. Glorious Discovery. Call it what you will.
We were driving down the road from Dwyran on Anglesey's south west corner when we happened across this delightul, yet simple church.
Had we been looking the other way at that particular moment then it could have remained unknown to us for years.
The sense of welcome was palpable. Maybe this is what's called a holy place in the most real sense. The sense of peace and belonging certainly did not arise from any religious experience.
To the contrary, the little church of Llanfair yn y Cwmwd has such a sense of safety and timelessness that one seems to recognise and acknowledge before any cognitive contemplation occurs.
Please CLICK HERE to read more … 

Return to Page Contents
---




ST PATRICK'S CHURCH, CEMAES BAY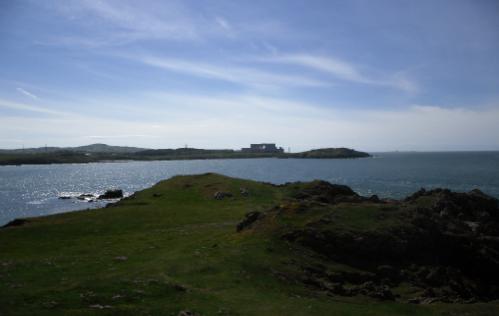 St Patrick's Church on the headland which embraces Cemaes Bay stands ancient but not aloof. It is as welcoming as the local Friends of this little church who greet you.
It is said that St Patrick - the Patron Saint of Ireland - was shipwrecked off this very coast in the fifth century. Somehow he managed to make his way to the shore and rested from his trauma in the well in the cliffs below.
To show his gratitude for his miraculous escape from the maelstrom he founded the church of St Patrick.
From the outside this little church appears plain and simply functional, yet you may well find yourself surprised by the distinct Muslim references impressed upon its interior.
This little church is located in an area of staggering natural beauty.
Please CLICK HERE to read more … 

Return to Page Contents
---


ST PEIRIO'S CHURCH, RHOSGOCH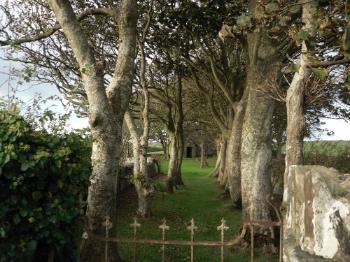 This now abandoned little Anglesey church fills me with a keen sense of loss and the rapid passing of our time and of Eternity.
St Peirio's stands alone in a field surrounded by old trees and has left a stark impression on me. Nowhere else have I experienced a place as a vessel sailing through Time.
Walking about the abandoned churchyard and viewing the crumbling gravestones offers us a sobering and salient life lesson to contemplate. St Peirio's Church reminds us all that we are forever laying out our wares for 'moth and rust to corrupt'.
Lost Opportunities, Lost Loves, 'Should Have And Never Did'.
Gather them all together to act on. Otherwise carry them in a bag on your back to burden you the remainder of your life.
Interesting tales about LLANFECHELL CHURCH on this page as well.
Please CLICK HERE to read more … 

Return to Page Contents
---


ST PABO'S CHURCH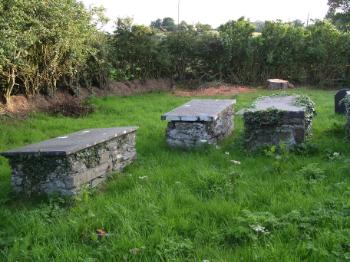 BEWARE! You may not see the Devil in Llanbabo Church, but he will most certainly be keeping an eye on you.
Do not Fall in this holy place where a king renounced his throne and his feudal ways to be embraced by his love of God.
You'll find faces gazing at you from around the church door, though I challenge you to discover the lair of the Devil. His acolyte may already be on your shoulder convincing you that your weaknesses are your strengths. WATCH OUT!
Llanbabo Church is once again a church set in a very remote location in Anglesey's rolling hills and rural heartland. It's fun getting here.
Take your time to study the names on the headstones and construct individual family histories and learn the common names of their homes.
These people are long passed on and forgotten to even their own families by now. Only you can acknowledge they once existed at all.
Please CLICK HERE to read more … 

Return to Page Contents
---


LLIGWY CHAPEL OF EASE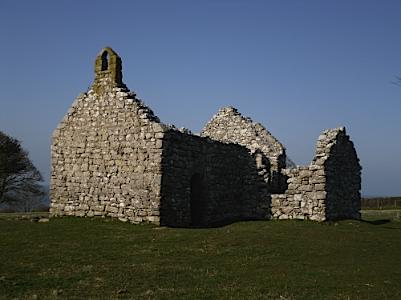 Lligwy Chapel of Ease is no more. The building remains in the middle of, yet again, outstanding natural beauty on Anglesey's East Coast and just up from the beach.
I've mentioned it on one of my other pages that the further north one travels along this coast and rural roads the older it feels.
Something really ancient. Lligwy is no exception, with the remains of this abandoned church standing close by an ancient burial chamber and community dwellings at Din Lligwy.
Choose a sunny day, if you can, because the exquisite blueness of sea and sky offers an ideal picture postcard image.
Please CLICK HERE to read more … 
---
Return to Page Contents
Return to Anglesey Churches to the HOME PAGE.
---