About me and all that horrid stuff




My name is William Gerwyn
This page is about me and below I attach pictures that show you just what I love about Anglesey.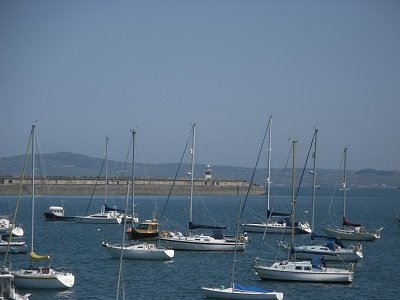 Anglesey-hidden-gem.com - Holyhead Breakwater
Blue Sky, Blue Sea and a Sunny Beach. Okay, so no beach here, but I love Holyhead Breakwater.
I also love the fact that beaches are where you invariably catch people at their best. If it's not a waved "Hello", then it's one of those brief and best British chats about the weather.
Inevitably, we do have bad weather here; however, it must be ridiculously bad before I stay indoors rather than watch the sea at its psychotic best at Rhosneigr, Trearddur Bay or Church Bay.
Anglesey-hidden-gem.com - Llanddwyn / Newborough Beaches
The soundest piece of advice I offer you on Anglesey-hidden-gem.com about Anglesey is to simply Get Lost!
Anglesey is an island with a major coastal road that will take you all the way around and I recommend you do that quite soon in your stay.
Then... Then I propose that you drive into the rural heartland of the Island and just keep going, following your nose and anything intriguing in the distance to draw you on.
No matter how lost you get you will - eventually, I hope - end up at the coastal road.
So with utmost respect, I suggest that you Get Lost!
After all that prevarication,
stuff about me


Anglesey-Hidden-Gem.com is not about me and yet I suppose it is a matter of integrity to identify myself to you after about nine years of writing.
As I write above, my name is William Gerwyn and I am older than I feel, but I mainly put that down to mileage more than the years. I was born at home in Llangefni and have lived here most of my life. What I used to do is no longer relevant because I choose to be Here and Now with You and will continue to be so from now on.
I set up Anglesey-Hidden-Gem.com in 2009 and for much of the time since  I have been an advocate for people in trouble and also a carer. The former I have finished with and the latter is a duty that has been discharged. And I am now back to carry on writing about this Island home that I love so much.

I know that Anglesey is a place that so many people love with an equal passion, sufficient to being them back year and after year and many to write to me to share the stories of their holidays here.

I am pleased to be back at my desk writing for you and corresponding with you in response to your questions.

So, let us hope for a wonderful year and the creation of many wonderful memories for you and those you care for.

Do get in touch. There's a contact form below where you can do just that.

I send you my very best wishes,

William Gerwyn

---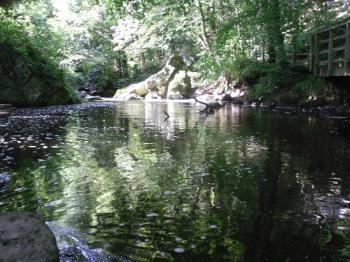 Do get in touch
Do you have a great story about this to share or a question to ask? Yes? Then please write it in the box below.
What Other Visitors Have Said
Click below to see contributions from other visitors to this page...

Wells

Just found your site today, and is great. I wrote earlier about Washi Bach? Both sides of my parents' families are from Sîr Fôn, Hafod Llwyn and Tregele. …
Wells Not rated yet
Just found your site today, and is great. I wrote earlier about Washi Bach? Both sides of my parents' families are from Sîr Fôn, Hafod Llwyn and Tregele. …
---