Llanddwyn Beach

Local Facilities
Forget about shopping on Llanddwyn Beach and the Island.
The beach is located a few miles from Newborough and a few more from the closest civilisation in Rhosneigr.
You'll need to bring absolutely everything with you in the car when you come to visit us at this most delightful South West beach.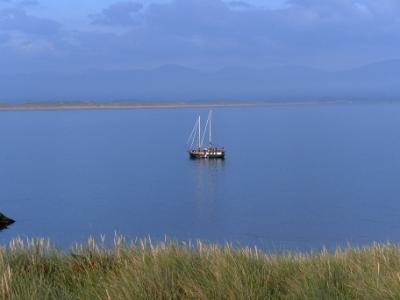 On the beach you'll find nothing but space and joy.
There's an excellent 'One-Stop-Shop' in the nearby village of Newborough.
You'll find a link to Anglesey's Facilities at the bottom of this page.
---
LET US ALL KNOW YOUR FAVOURITE ANGLESEY RESTAURANT
OR EATING PLACE
Share Your Favourite Anglesey Restaurant
Where was your tastiest meal?

Share YOUR favourite with everyone by Clicking Here!
---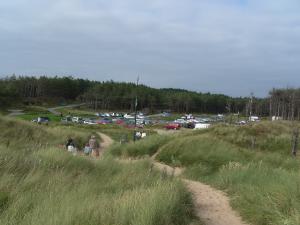 Do you have any questions you'd like to ask?
I would love to hear from you.
Maybe you have questions you want to ask in advance of your visit?
Maybe you have special advice - or even warnings.
Please feel free. ASK YOUR QUESTION BY CLICKING HERE.
---
NEAREST PETROL
Dwyran:
• 2 miles south of Newborough at the end of Lon Filltir (Mile Road). Just up from the church.
LlanfairpwllgwyngyllgogerychwyrndrobwllLlantysiliogogogoch:
• Shell Volvo Garage. In the village and just by the primary school.
---
The best local eating and shopping is to be found in the village of RHOSNEIGR.
CLICK HERE for Rhosneigr Facilities
NEAREST SHOPS
• No shop or ice cream on the beach. Bring your supplies with you.
Newborough:
• Premier shop
• The post office is up for sale at the moment.
I wouldn't be surprised if the Premier shop takes over the service.
• White Lion Hotel. A bit locally
• Simon's Chip shop on the main street near the square.
---
CASHPOINT/BANK
Newborough:
• Premier shop (at a cost).
Menai Bridge:
• Banks in the square.
• Cash machine at the Britannia Garage.
• Menai Bridge Post Office - If your bank has an arrangement with Post Office Ltd, then you can draw money across the counter.
---
TOILET
• Beach car park.
• You will also find a car park and toilet in Newborough just after you have turned for the beach. It is 100 metres on your right.
---
PARKING
• Excellent forest car park behind the beach. Car numbers limited by the toll machine.
• You will also find a car park in Newborough just after you have turned for the beach.
It's 100 metres on your right and a very, very long walk from here to the beach.
---
BEACH TOLL
• £3 per car.
• If you intend to use the beach more than five times a year you can buy an annual token in the village shop for £15.
The machine is not always working. Improvise and you can get down to the beach with your car.
---
EMERGENCY TELEPHONE
• In the Llanddwyn Beach car park.
---
PHARMACY
• Rhosneigr at the end of the main street.
---
---
Return from Llanddwyn Facilities to LLANDDWYN BEACH
.
Visit ANGLESEY WESTERN BEACHES.
Click Here to visit MORE WESTERN BEACHES.
---

---