You are next going to come across a sharp set of corners and the last is beautiful because it releases you from constriction, as the road literally falls away from you.

The countryside and coastline now opens up and you are gazing down the East Coast of Anglesey.

For many drivers this hill can be quite intimidating BUT YOU CAN'T TURN AROUND! You can do it. You can drive ahead. I have faith in you. Click Here for More ...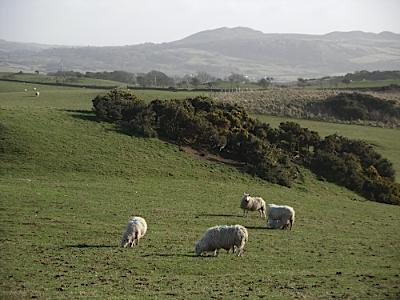 Ahead of you along the coast is DULAS ISLAND and its sanctuary tower. Beyond is what I call MOELFRE BAY where many a ship was wrecked in the numerous Hundred Year Storm that strikes Anglesey between the fifth and sixth decade.
The Royal Charter was destroyed 1859 and The Hindlea one hundred years and a day later.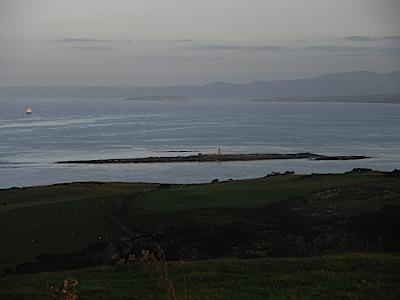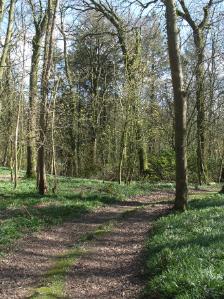 No more to add, other than follow the road and take no right turnings. DO TAKE YOUR TIME.
After a couple of miles you'll arrive at the LLYS DULAS Estate Woods you should be able to park on your right.
I mention this because there is a fabulous little walk through the fields and down to the shore.

If you're lucky you'll spot some of the many Dulas Island Grey Seals.Click Here for More ...
Why not bring a picnic along with you? Please take care during lambing season.
---
Once you've got back in your car then ahead of you lies the interesting drive of a couple of mile miles back to the A5025 at Llaneuddog.
---
You'll pass a junction on your right that'll take you down to LLANWENLLWYFO CHURCH and the dead end which will place you precariously balanced over DULAS BEACH.
Best to park by the church and amble down.Click Here for More ...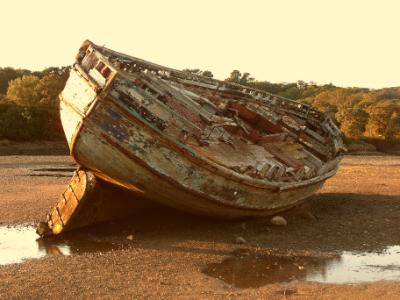 Once you've re-charged your spirit with the gentle peace of Dulas Beach and slumbering shipwrecks, them back to the car and up to the junction.

Turn Left and then left again at next junction a few hundred yards away.
---
Follow the road for about a mile to the main A5025 Coastal Road. To your left is Moelfre and Benllech. To your right is the road back to Amlwch.
---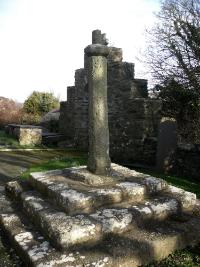 ---
The lovely thing about travelling along any route is that the view is entirely different when you go back.
Pretty obvious statement, I know. But true. Because you can't look over your shoulder when you drive.
SO, DO THE JOURNEY BETWEEN PENGORPHWYSFA AND DULAS IN REVERSE.
---
View Pengorphwysfa to Dulas Beach Descriptions.
Return to ANGLESEY RURAL DRIVES.