Water's Edge Restaurant, Benllech
by Mike & Sue
(Nuneaton)
We have enjoyed visiting the restaurant several times on our vists to Anglesey.


Unfortunately when we were there last, April 2009, the owner had the business up for sale.
The food, wine and service has always been of a very high standard. We look forward to visiting again in the Spring
and hope things haven't changed.
---
Dear Mike and Sue,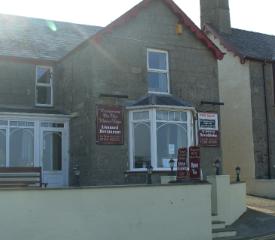 As far as I know the '
Restaurant at the Water's Edge
is still up for sale. Like you, I believe this to be a top-class restaurant with a fabulous menu.
I hope that issues surrounding the sale are resolved quickly because angst inevitably finds its way into the souffle.
Wil