Tyn Towyn Cottage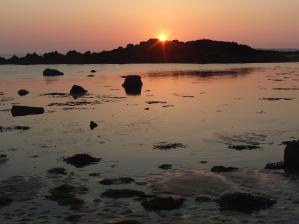 Porth Nobla, Rhosneigr Anglesey
Hi Wil,


Porth Nobla
is my favourite beach ever. Been coming here since I was 5.
Am now 50. Any idea who lets the Tyn Towyn Cottage?
Kindest regards,
John Ashcroft
---
Hi John
It's late and I've just been watching
'The Girl With The Dragon Tatoo'
.
I'm not really sure about who owns that lovely little cottage right over the beach.
However, I do think that a number of the cottages in this area belong to the Bodorgan Estate. Might be wrong. Try contacting them on info@bodorgan.com.
If not, then try the local estate agents for Anglesey. Williams and Goodwin are good people. They may well be able to help you.
Nos da. It's late.
Thanks for getting in touch. If no joy then come back here and I'll do some detective work for you.
Wil