Work Expierence Accommodation in Menai Bridge

(Ocean Sciences - Menai Bridge)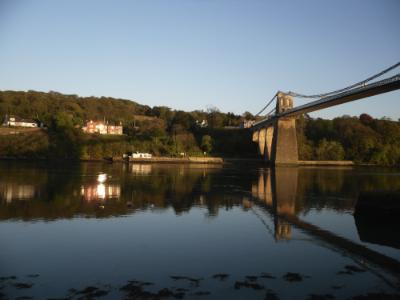 Menai Bridge - Straits View from Ocean Sciences lab
Hi there, Wil,


My name is Jacqui, and my son who is 15 is undertaking a work expeience week iat the school of ocean sciences in Anglesey.
Do you know of any reasonable priced accommodation, or a room to let for the week commencing 5th March to 9th March?
Thank you
---
Hi Jacqui,
You don't have much time at all.
The Bangor University School of Ocean Sciences at Menai Bridge is an absolutely wonderful place to be. I was there a few years back.
The best source of information about accommodation in the Bangor/
Menai Bridge
is the University itself.
I am certain that you'll receive the right advice if you you contact the
Rented Accommodation Office
on:
Tel: (01248) 38 2032 / 38 2034

or try emailing at: accommodation@bangor.ac.uk

Phone is best at this late date
.
Good luck Jacqui. Your son will have a fabulous time. Good luck to him as well.
Wil