THANX!
by Jules
(India)

Wil! Thanks - THANKS - to google for leading me to your beautiful website this morning.




My husband and I have been living in India for 7 years. We're leaving this year and are in the challenging process of trying to decide where to live in the world.

Instinct (and a lifetime of happy holiday memories) are leading us back to Anglesey for a month this May to just 'be' and see how we feel about living there permanently after 7 years in Asia.

Your beautiful words and pictures have set the scene for me perfectly and taken me there already!

You refer to Tibetan prayer flags. May I ask if you hold any interest in Buddhism?

I've found one or 2 Buddhist groups listed on the internet for the island and a yoga class in Benllech.

I'd be interested in hearing about anyone else who is practicing yoga/meditation/tai chi - or any Eastern practices - on Anglesey.

With thanks again,

Jules


---
Dear Jules
No email address!!!
Thank you very much for your generous words from so far away.
That's the great thing about words, it doesn't matter that those writing them are removed by distance or by time. Words underpinned by common values reach across both geography and the centuries.
No, I'm not a Buddhist; however, I can appreciate that there are cycles within my own life that bring me back to the same unresolved issues.
As for Yoga and Meditation, I used to practice both with a group of astonishingly committed group of people in Bangor. Their Dru Yoga was as gentle or as mean as you wished it to be. I used to climb and so their yoga really helped with the contortions of serious rock climbing.
This group is called the
Life Foundation
. You'll be pleased to learn that they are active in many parts of the World, including India.
They can be found in upper Bangor where they have a wonderful shop full of
wibbly wobbly
stuff.
I'll ask my friends if they know any other courses.
Wil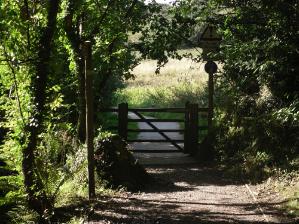 Make Your Anglesey Holidays Really Special
Anglesey Hidden Gem and Appalling Lies & Inspiring Missives
Create more wonderful memories and experiences for you and your family and friends when you visit Anglesey.
Anglesey Hidden Gem
It is a simple and obvious thing to say, that any view or place is improved significantly when you have stories and knowledge attached to what you are viewing.


May I therefore invite you to have a look at my book 'Anglesey Hidden Gem'.

This book is full of the known and unexpected places off the beaten path you might wish to visit and offers you stories that will bring to life the distant and recent past.

Please click on the image above for more information.
By the way, Anglesey Hidden Gem is currently part of my Easter Book Sale with greatly reduced prices for this week.

'
Appalling Lies & Inspiring Missives from Anglesey'
You may also like to learn of who we are on Anglesey, of our history, character and especially our humour.

In 'Appalling Lies & Inspiring Missives from Anglesey' I offer you the opportunity to learn about us.

It is available in both Kindle and Paperback versions.


Also part of my Easter Book Sale with greatly reduced prices for this week.