ANGLESEY RAGWORT SURVEY
2010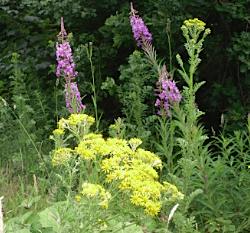 I call upon all responsible citizens to share their views about Ragwort, Anglesey's obvious County Flower.
Obvious by its colour and form and most obvious by its unmitigated proliferation.
LOVELY or DEADLY?
What's your view?
Your Views and Vote could make all the difference.
---
Gentle and Kind Reader, I don't want you to make your decision
from a position of ignorance -
Not that I've associating you with Ignorance in any way -
May I respectfully guide you to my Information Page
to 'peruse the pertinent'.
(This page will open up in another window so that you flick back and forwards as you transect the distance between information and decision.)
Please Click Here for the gen.
---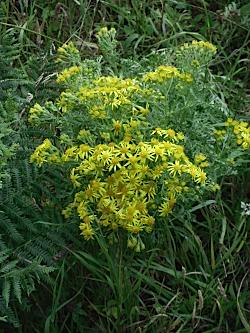 PRETTY? SWEET? OR JUST PLAIN EVIL?
REMEMBER, YOUR VOTE COULD MAKE ALL THE DIFFERENCE!
THIS IS HOW THE TRIFFIDS STARTED.
If it wasn't for that angry bloke in the lighthouse with the hosepipe
we'd all be in trouble now.
---
Go To RAGWORT INFORMATION PAGE.