Eisteddfod Genedlaethol Ynys Môn - 4 - 12 Awst 2017
by David
(Cyprus)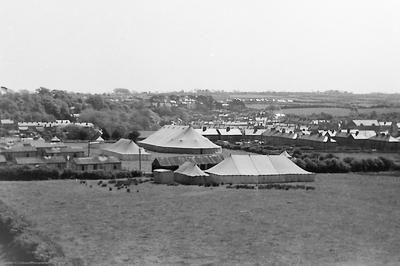 Eisteddfod Genedlaethol Ynys Môn 1957
Hi Wil


National Eisteddfod Isle of Anglesey 4 - 12 August 2017.
Since the Eisteddfod is coming to Anglesey next month I thought I'd share some photographs of the event when it was held in Llangefni in 1957. The photographs were taken by my father Frank Taylor who was also a key member of Llangefni 'Theatre Fach' committee back in the 50's.
I hope that they will bring back memories to some of your readers.
David Taylor
Make Your Anglesey Holidays Really Special
Anglesey Hidden Gem and Appalling Lies & Inspiring Missives
Create more wonderful memories and experiences for you and your family and friends when you visit Anglesey.
Anglesey Hidden Gem eBooks & Paperbacks
It is a simple and obvious thing to say, that any view or place is improved significantly when you have stories and knowledge attached to what you are viewing.


May I therefore invite you to have a look at my book 'Anglesey Hidden Gem'.

This book is full of the known and unexpected places off the beaten path you might wish to visit and offers you stories that will bring to life the distant and recent past.

'
Appalling Lies & Inspiring Missives from Anglesey'
You may also like to learn of who we are on Anglesey, of our history, character and especially our humour.

In 'Appalling Lies & Inspiring Missives from Anglesey' I offer you the opportunity to learn about us.

It is available in both Kindle and Paperback versions.


Also part of my Easter Book Sale with greatly reduced prices for this week.