Dementia Devotion
In passing, if you feel so inclined, I would like to invite you to visit Dementia-Devotion the sister site to Anglesey Hidden Gem.
My mother lived with this bastard disease for around five years, in gradual decline. As a family we did everything that we could to lighten the depression that accompanied the disease.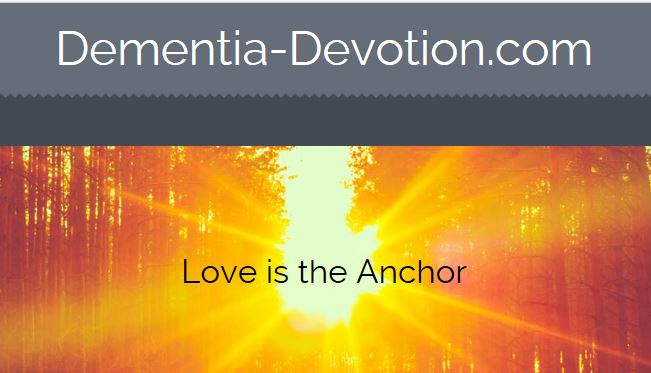 Click this image to open a new window.
This website has been designed to offer researched information to help you understand the main components of the various forms of the disease.
When you have found out what you require from Anglesey Hidden Gem, please pop over to www.dementia-devotion.com. 


Dementia Devotion Diary
I ask that you please take a moment view the diary entries. These entries are written in the hope that they may offer you insight and help prepare your way ahead as a carer.
I would welcome your thoughts and would encourage you to leave your comments.
---
Apology (sort of)
I hope that I have not offended your sensibilities and - sort of -  apologise for employing the term, 'bastard disease' within this page's text. However, that is how I feel and I can well imagine that others out there may feel likewise.
Notwithstanding, please have a look at (www.dementia-devotion.com).
---
I send my very best wishes to you all.
William Gerwyn.
Make Your Anglesey Holidays Really Special
Anglesey Hidden Gem and Appalling Lies & Inspiring Missives
Create more wonderful memories and experiences for you and your family and friends when you visit Anglesey.
Anglesey Hidden Gem eBooks & Paperbacks
It is a simple and obvious thing to say, that any view or place is improved significantly when you have stories and knowledge attached to what you are viewing.


May I therefore invite you to have a look at my book 'Anglesey Hidden Gem'.

This book is full of the known and unexpected places off the beaten path you might wish to visit and offers you stories that will bring to life the distant and recent past.

'
Appalling Lies & Inspiring Missives from Anglesey'
You may also like to learn of who we are on Anglesey, of our history, character and especially our humour.

In 'Appalling Lies & Inspiring Missives from Anglesey' I offer you the opportunity to learn about us.

It is available in both Kindle and Paperback versions.


Also part of my Easter Book Sale with greatly reduced prices for this week.




---