CORS BODEILIO
Anglesey Wetland Fen
This is one of seven wetland fen areas in a band across central Anglesey that is regarded as an extended Special Area of Conservation (SAC).
This fen is also designated as a National Nature Reserve, which national and international conservation designations.
---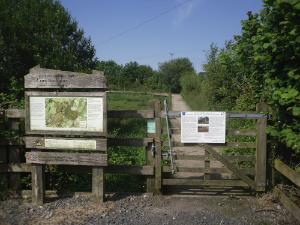 Fenland and Outstanding Natural Beauty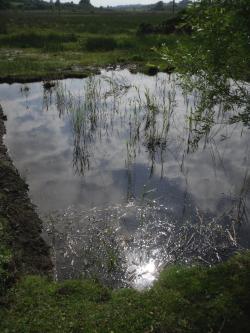 The wonderful news is that journeying to Cors Bodeilio will lead you into a rural idyll as you want it to be.
The Island of Anglesey presents an abundance of opportunities to enjoy yourself in one Area of Outstanding Natural Beauty after another, after another.
It really does pay to plan your visit to the Island to leave with many different and pleasant memories.
You may well find the beauty of Cors Bodeilio difficult to grasp; however, it is there and patience and opening your ears and sending out your sight will gently and gradually reveal it to you.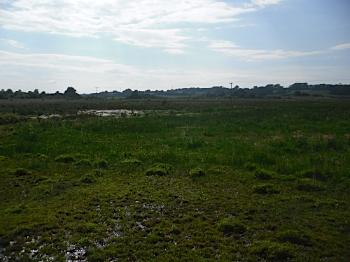 GENERAL INFORMATION

This fen lies in the very heart of Anglesey just east of Llangefni and outside the small village of Talwrn and is a portion of managed wetland that reveals many pleasant sights – whether you are a knowledgeable naturalist or not.
ACCESS – Public right of access. Always shut the gate behind you.
PARKING – There is a small parking space at the entrance. Room for about six to eight cars and it'll be awkward to manoeuvre if it's full.Mind you, every time I've visited I'm the only one there.
UNDERFOOT – Solid boardwalk. Though if you wish to wander a bit at the end of the path, then a pair of boots or wellingtons might be useful.

DANGEROUS ANIMALS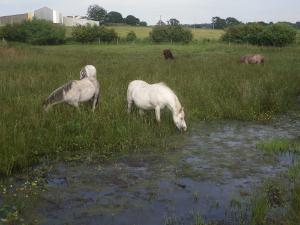 Mountain Ponies (leave them alone and they'll leave you alone) who are generally more interested in grazing than in nosy humans.
They are not domesticated.
Medicinal Leeches in some of the pools.
You shouldn't be in any of the pools.
Those of you old enough to remember Jeff Chandler and his jungle war movies will know exactly what to do if the leeches adhere themselves to you.

FENLAND
Cors Bodeilio is a project in managed evolution as the unique species are encouraged to establish themselves again in a state that is appropriate to this very specific ecology.
Financed by the Welsh LIFE+ wetland restoration programme work began at Cors Bodeilio in 2009.
It is a five year project well under way to raise 751 acres of fenland across Wales to as natural an equilibrium as possible.
It will take far longer for the fenlands to become established and care will always be needed.
This once natural wetland did deteriorate in the past and could well do so again. The project is a partnership of skills and scientific knowledge that will eventually be left to lightest touch management.
This management of this wonderful and varied natural space is the responsibility of the Countryside Council for Wales.

They need to be congratulated for their excellent work.
ECOLOGY & GEOLOGY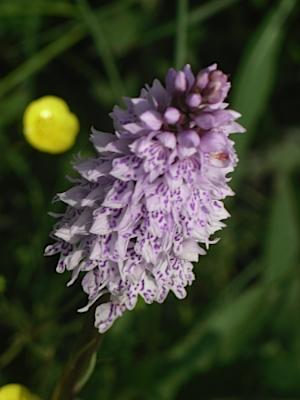 Cors Bodeilio Orchid

Anglesey is blessed with the second-largest area of alkaline or calcareous fens in the whole of the United Kingdom, which makes Anglesey - although small - a very, very varied and beautiful environment place to live and to visit.
Cors is the Welsh for 'Bog' or 'Swamp'.
I opt for the former translation as it is a better description of what you will find here.
What makes these fens unique is that they lay on carboniferous limestone and the water feeding them is alkaline (i.e. lime rich streams).
This alkaline inflow has allowed for the development of a very specialised habitat for flora and fauna.
PLANTS, ANIMALS AND INSECTS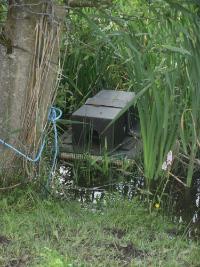 You will find mountain ponies grazing in the pools that appear well-settled and it's best to leave them alone.
While gazing around this rare and peaceful spot do keep an eye on the boardwalk ahead.
The diet of the mountain ponies is rich in fibre and the deposits are substantial.
Leave your Gucci shoes in the car in case you step in … matter.

The plant life is unique and very diverse and the plants are specific to the alkaline wet environment and these include: Black Bog-Rush, Common Reed, Great Fen Sedge, Blunt Flowered Rush and Fen Pondweed.
The water lily, fly orchid and narrow leaved orchid punctuate this wetland with colour and draw your attention about Cors Bodeilio.
Shut your eyes and, in addition to the susurration of the wind through the hedge and trees behind you, you may well hear (and just might identify) True Flies, the rapid flutter of Moths and the Orange Tip Butterflies.
You'll probably need to have your eyes open to see the aquatic beetles and medicinal leeches and the skittering Water Voles.
The birdlife is again specific to the ecology and the signage will guide you to look out for Snipe, Grasshopper Warbler, Reed Bunting.
Depending on the time of day that you visit three is a pretty good chance of seeing Barn Owls. These birds are ghostly in flight and silent.
It may only be the terminal squeak of unfortunate Water Voles that warn you these owls are about their hunting.
GETTING HERE
Finding your way to Cors Bodeilio is not that difficult.
There are two ways that I can recommend; however, I believe it best to guide you from the market town of Llangefni and guide you onwards to Pentraeth, which you can reverse at some future date.
I hate to say this, but find Asda and head for the next roundabout right in front of you (and Iceland) turn uphill and carry on past WR Davies Ford Garage and 200 metres past take the first Left signposted for Pentraeth.
Take a Right Here and carry on and downhill through the village past the little row of council houses and out into the countryside.
Half a mile or so out of the village there is a distinct turning to your Left.
Follow this road for a mile and the carpark is there on the left on a sharp right hand corner uphill.
You are at Cors Bodeilio. There's a big wooden sign.
To get to Pentraeth and the Benllech-Menai Bridge Road just follow the road uphill until you come out in the village. Uphill to the right to the Coastal Road.
Care To Share A Thought?
Dear Reader,

Would you care the share a thought or make an observation.

---