A short break. So we thought!
by Karen Moore
(England)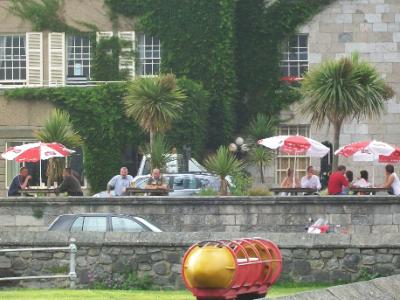 Bulkeley Hotel, Beaumaris
Having just got married at Christmas we wanted to get away together as life was taking its toll. My new job was not working out as I planned we got 2 months' notice on our flat so we decided to get away from it all. looking on line I had no idea where to go so just booked a random hotel in Beaumaris the Bulkeley Hotel I feel in love with the place and we had a wonderful weekend, sitting back at my desk at work I thought what am I doing here in an closed office with no windows thoughts drifted back to Beaumaris dreamerley.


We have to get out of our flat soon so searching for a property we found no landlord willing to take our family of Sydney the jack russell and the cats Pablo and Henry also as we had been in our flat for 6 years the rent had sky rocketed. looking on line I found property's in Anglesey were a lot cheaper and you didn't need a big deposit like here so we went down to look.
What a disaster the first flat was a cupboard the second house was so remote we didn't see anything for 10 miles the third house was a dump so we headed to our cheap hotel as we could not afford the Bulkeley again. Don't expect much I told my husband we got there at the harbour in Cemaes Bay. It was lovely we had a drink in the bar and was chatting to a local man when a couple behind us they were from Northamptonshire as well we told our sorry story about our viewings they then mentioned they had a flat to rent. Next day we were ready to head back when we decided to pop and have a look at the flat it has 2 bedrooms , lounge, large bathroom and courtyard area 2 mins from the sea.
Guess what we moving their in 2 weeks and even better we can take our little family.
Sorted.
Karen