EVENTS ON ANGLESEY

Go Out and Meet Nice People
You'll find that there's plenty going on here on Anglesey, whether you're living here or just visiting for an extended holiday.  Theatres, Cinemas, Museums, Galleries and clubs.

If you've chosen a particular village like Benllech to return to again and again then you really should visit the local hall.
You'll find it behind the chip shop behind the garage in the square.
Most decent size Island villages have a community or village hall where there are plenty of clubs meeting regularly, Summer and Winter.
The popular attractions at present are Salsa, Belly Dancing and Yoga.
Check out the Ucheldre Centre in Holyhead, for regular exhibitions, talks, films, photography and writing clubs to name but a few.
---
We only pass this way once.
So seek out and keep good company while your above ground.
---


ANGLESEY EVENTS, CINEMA, THEATRE, EXHIBITIONS AND GALLERIES



---
ADVERTISE YOUR LOCAL EVENT HERE


---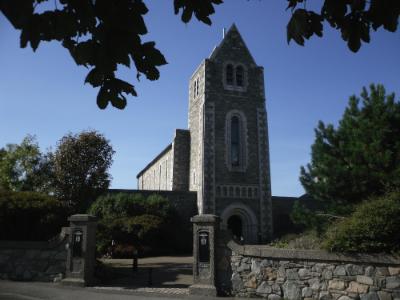 UCHELDRE CENTRE
Holyhead
 (01407) 763361

The Ucheldre Centre in Holyhead on the Isle of Anglesey is one of the leading arts centres in the country. The diverse programming weaves together two major strands: performers and artists of international standing bring high-quality arts to the Island, and community events nurture the creativity of local people.
The 200-seat performance space is home to concerts, drama, film, literary events.
The main art exhibitions typically change every six weeks, bringing a constant succession of new and interesting work to the Island.
There's also the Ucheldre Kitchen restaurant, shop and garden. The Centre is an important part of the cultural life of Holyhead, but is also often used by people visiting nearby Snowdonia, travelling on by ferry to or from Ireland, and is easily reached along the A55 from the whole of North Wales.
For more Ucheldre information Please Click Here

Return to Page Contents
---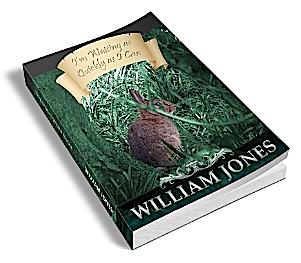 EBOOK - 'I'M WAITING AS QUICKLY AS I CAN - READ AND REFLECT
---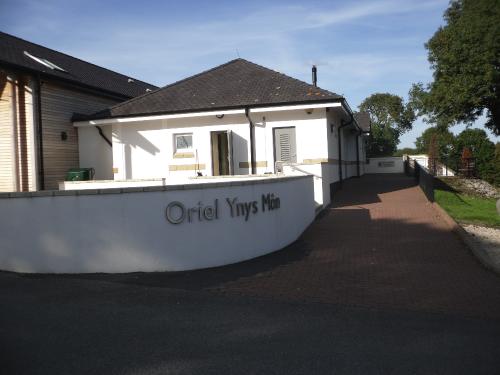 ORIEL YNYS MÔN
YNYS MÔN GALLERY
Llangefni


Contact: 01248 724444
OPEN 10:00am - 5:00pm Daily
For up to the minute information about the many permanent exhibitions at the galleries of ORIEL MÔN PLEASE CLICK BELOW:
ORIEL YNYS MÔN
.
.

Art Gallery
Association of Anglesey Art Clubs                
18.01.14 – 02.03.14
Long Gallery
Art 'B' Students                                             
15.10.13 – 17.2.14
Central Gallery
Rosemary Sharman                                          
17.10.13 – 19.2.14
Return to Page Contents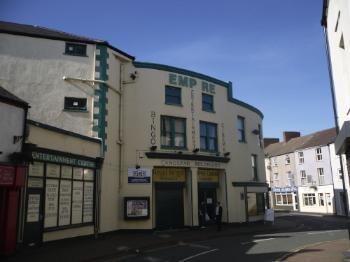 HOLYHEAD EMPIRE CINEMA
Holyhead
01407 762414

Prices: Adults: £3.80. Children & OAPs: £2.80. Specials Monday & Thursday: £2.50


Welcome to the new Holyhead Empire Cinema, owned and run by Holyhead Town Council.  An all new projection equipment and seating has been installed so you can now enjoy the latest films in comfort and without compromise.
Films for the week beginning Friday 14 Feb 2014
Last Vegas  
(Cert 12A 105mins)
Comedy.
Daily at 8:00pm

Michael Douglas, Robert De Niro and Morgan Freeman star in a riotous sixtysomething bachelor party comedy! Billy (Michael Douglas) has always been happily single. But now he's in his sixties, he finally feels it's time to settle down and get married.
---
Mr Peabody and Sherman   
(Cert U)
Cartoon Comedy.

Saturday & Sunday at 10:00am

A dog genius and his pet boy travel through time to experience world-changing events in this crazy animated comedy. Meet Mr. Peabody (Ty Burrell). He's a business tycoon, brilliant inventor, Nobel Prize-winning scientist, two time Olympic medallist and all-round genius. He's also a dog. A dog with spectacles and a red bow-tie. Mr Peabody's greatest invention is the WABAC machine that allows his to travel through time.
---
The Lego Movie  
(Cert U)
Cartoon Comedy.
Monday, Wednesday, Thursday at 5:00pm
Tuesday 4:30pm
Friday at 4:30pm & 8:00pm
Sat & Sun Sunday at 1:00pm, 4:30pm & 8:00pm
An unlikely hero must save the world in this dazzling computer animated Lego adventure! When bearded mystic Vitruvius (Morgan Freeman) gathers his fellow Lego master builders, he has terrible news. Nasty CEO President Business (Will Ferrell) plans to end the world! But in times of crisis, a hero will arise. Vitruvius reveals that their hero is a bumbling, unassuming little yellow fellow named Emmet (Chris Pratt).

For trailers & extras Check out Empire Cinema at:

www.holyheadcinema.co.uk
.
Return to Page Contents
---
ORIEL RHOSYR

For more information about current exhibitions
Please telephone: (01248) 811200

LLYS LLYWELYN, ABERFFRAW

For more information about current exhibitions
Please telephone: 07796 633729
ORIEL GER Y FENAI - LLANFAIRPWLL, Anglesey 
For more information about current exhibitions.
Please telephone: (01248) 714272.
Return to Page Contents
Do you have an event you'd like to advertise here?
Please feel free to advertise your event on Anglesey Hidden Gem.com

Coffee mornings, open gardens, concerts, weekly meetings, carnivals etc.

Anglesey Hidden Gem.com is receiving about a 1,000 hits a day at the present (and growing) so please feel free to share your event with those visitors.

Do get in touch and remember to add your contact details if that's needed.

Wil
Return to Page Contents
CLUBS & MEETINGS


Benllech Hotel, Benllech Sundays 8:00pm
GOLDEN OLDIES (01248) 852374.
Wellmans Social Club, Llangefni Tuesdays 7:30pm
SALSA DANCING
For details please telephone 07751017157.
Llangefni St Cyngar's Church Hall Thursday 8:00pm
BELLY DANCING
For details please telephone 07986831069.
Memorial Hall, Menai Bridge Wednesdays 7:15-8:15pm
HIP HOP DANCE CLASS
For details please telephone 07751017157.
ANGLESEY SCRABBLE CLUB 1st , 3rd & 5th Tuesday
Four Crosses, Menai Bridge.
For details please telephone (01248) 362427 or (01248) 723557.
NORTH WALES GUITAR CIRCLE  7:45pm 2nd Tuesday of the Month
Classical, Flamenco, Finger styles , Anglesey Arms, Menai Bridge. For details please telephone (01407) 831480.
AGE-WELL CENTRE
Llangefni St Cyngar's Church Hall – Contact Vanda Bourhill 07554431146.
Brynsiencyn 'Y Ganolfan' Contact Sioned Hughes 07554431147.
Yoga Môn Classes www.yoganorthwales.co.uk or ring Elaine Powell on (01248) 430147
Return to Page Contents
---
Return from Anglesey Events to HOME PAGE

---
---