ANGLESEY COMMUNITY NEWS
AND INFORMATION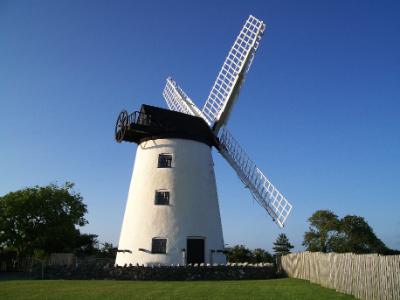 There is such a lot going on in Anglesey. If you are new to the communities or just want to expand your social circle have a look below.
I am certain that there is some psychological research out there that advises us that too much television is bad for us. There again, I supposed the opposite is true. It all depends on where the research funding comes from.
HOWEVER There is more than enough research data and plain common sense that guides us to seek out other human company because pleasant distraction is known to be the best antidote to what ails you.
There's plenty going on and Anglesey Winter evenings can be quite long and trying. So make the effort and get out and mix with people who are frieds you just haven't met yet.
---
LET ME KNOW WHAT'S GOING ON IN YOUR COMMUNITY
Please feel free to share your news of up-and-coming Anglesey events or reports by CLICKING HERE.
---
ANGLESEY COASTAL EROSION CONSULTATION
Anglesey residents opinions are requested as part of a consultation on how to protect the coastline of Anglesey from erosion and flooding.
The consultation is part of the SHORELINE MANAGEMENT PLAN
All coastal town and community councils and residents on the coastline have been invited have been invited to attend.
For more information visit www.westofwalessmp.org or telephone 01407 776143

CLICK LINKS BELOW FOR INFORMATION ABOUT THE FOLLOWING LOCAL EVENTS ON ANGLESEY:
CHARITY 60S 70S & 80S NIGHT
BEAUMARIS COMMUNITY COURSES
LLANBEDRGOCH OPEN GARDEN
RHOSGOCH OPEN GARDEN
HOLYHEAD CHARITY CONCERT
WALK - NORTH WALES WILDLIFE TRUST
ANGLESEY VIKINGS
HOLYHEAD CANCER SUPPORT GROUP MEETINGS
LIP READING CLASSES
BOSTON DRAMA CLUB
BODORGAN DOES BINGO
BULKELEY HOTEL TEA DANCES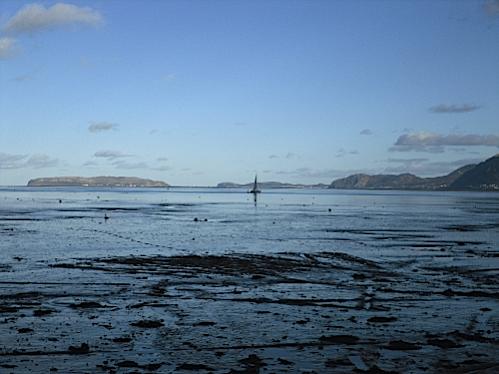 This fun event will be held at Tafarn y Gors Gaerwen on June 11 to raise money for the Ty Gobaith Hospice.
Hosted by Heart FM's DJ Kev Bach as Part of Tracey Williams' project to raise £8,000 for the hospice.
Fancy Dress is optional DRESS UP!!!.
Tracey would like to thank Tafarn y Gors for making the venue available for free.
Tickets £5.
Ty Gwyn Open Garden Day, Sunday, 13 June between 12:00am & 5:00pm
In aid of The National Gardens Scheme.
Admission: £3 for Adults and Children for Free
Visitors warmly welcomed.
Cae Newydd Open Garden Day, Saturday - Sunday, 12-13 June between 11:00am - 4:00pm
In aid of The National Gardens Scheme.
Admission: £3 for Adults and and Children for Free
Visitors warmly welcomed.
To be held at the Holyhad Conservative Club on Thursday June 24, between 10:30am and 4:30pm.
Artists appearing: Al Diamond, Len Stevens, Millie, Scott Hunter, Justin, Ray Meyer & Owie Glyn.
It will be a FABULOUS!! eveing's entertainment. Dare you miss it?
Proceeds to Alaw Day Unit, Ysbyty Gwynedd.
Tickets: £5.
Available from the Conservative Club: Betty on (01407) 763868 or Ann on (01407) 764962.
WALK - NORTH WALES WILDLIFE TRUST
Anglesey Branch. Cors Goch, Tynygongl Walk
On Thursday June 13th 2010.
An exploration of the history, landscape and biodiversity. The 4-5 mile walk will be led by Chris Wynne through this nationally important wetland site.
This walk is organised as part of The Anglesey Walking Festival and booking and charges are available by Clicking Here.
Bring lunchpack. Sorry No Dogs.
Iorwerth Rowlands Community Centre
Word Processing (Intermediate). Natur o'n Cwmpas (Nature About Us) with Bethan Wyn Jones Trafod Llyfrau (Discussing Books) at the Library.
For further details telephone (01248) 363943 or email mon@fc.harlech.ac.uk
Based in Amlwch, the Vikings meet every other Tuesday in the month. Would welcome new Vikings to join them.
Call Steve McBride on (01248) 470709 or 07798 554648 or the Press Officer Kevin Babb on 01352 840729.



HOLYHEAD CANCER SUPPORT GROUP MEETINGS
Holyhead London Road Community Centre (Capel Tin)
This registered charity offers support to cancer sufferers. The group meets ever Thursday between 10:30am - 3:30pm. Local transport can be arranged.
For more information phone Heather on 01407 860794
Communities First, Bridge Street, Llangefni
Every Thursday 2:00 - 4:00pm

Free Lip Reading Lessons. The course is free and designed to be fun and confidence building
Bring a partner to join in

For course details contact NWDA on 01492 542235.

Aspiring artistes, singers, dances and actors are invited to attend Show On @ Holyhead Boston Centre.
From 8 years old to 80. Release your undoubtable talent under local expert guidance. The group will meet every Friday 6:00-8:00pm in the Boston Stage Centre,Holyhead.
Each session costs £1 - What excellent value, don't you think?
If you're interested contact 07880910519 or showon@live.co.uk
---
BINGO Nights held every Thursday at Bodorgan Primary School
Doors open 7:30 and Heads Down! at 8:00pm.
All proceeds to go to the school.
---
A tea dance will be held at the Bulkeley Hotel on the last Sunday of every month at 2:30pm

To raise money for Ovarian Cancer Research at Ysbyty Gwynedd.
Entrance: £2.50 with a refreshing pot of tea for an additional charge.
SHAKE DEM BONES!
For further details contact the Bulkeley Hotel or phone 01248 723223.
---
FAIRTRADE MARKET STALL IN LLANGEFNI
If you're like my sister-in-law you did your Christmas Shopping in August or even in the post-Christmas Sales last year.
However, not all of us that are that focussed or organised and it all ends up as a bit of a mad panic. That me I'm talking about. You as well?
This year I'm going to choose and buy my gifts reasonably early and see if I can help the TEARFUND charity and further FAIRTRADE by doing some – if not most – of my shopping at Llangefni Market.
I find that I just cannot motivate myself to buy presents even for those people that I love. I think of each person in turn and I know I'd like them to enjoy the present I buy them. But it rarely turns out like that.
I stand in the middle of Debenhams with a list of people in my hand and I ... I'll be honest with you, I panic. I panic and I delay. So I end up spending twice as much money than is decent and I always feel sort of empty when I get thoughtful presents from family and friends.
I'm going to be organised this year. Honest! I'm going to go to the TEARFUND stall in Llangefni Market on Anglesey this year. Eirwyn Vaughan and his friends will be there selling Fairtrade goods.
If I can't manage that then I'll get hold of the CREATED CATALOGUE and do my shopping either by mail order or on-line . CLICK HERE FOR INFORMATION.
One handy side-effect of this is that it'll be more parcels for our lovely postmen to deliver and that'll keep them and their families afloat.
I'm fed up of buying the same thing for everyone: a tin of Quality Street and a bottle of wine. I'm sure they enjoy them but it would nice to give a meaningful gift. One that gives pleasure and brings benefits and opportunities to people half a world away who need a leg-up and Fair Play.
So feel smug and sanctimonious if that's what you want. Whatever you do, take the time to visit the TEARFUND STALL and discover that FAIRTRADE goods are really ... good.
You're not buying second-hand goods but quality goods made or grown and processed by decent people like you. They want the best for their families in the face of World Trade Tariffs.
I look forward to eating chocolate grown and made in far off Africa. Processed in the country itself and not sent abroad to Germany to be made into lovely bars. If they process in-country now the trade tariffs fall on them like a ton of bricks and render that chocolate unaffordable to sell abroad. Buggers, aye?
So pop over to the TEARFUND stall on Thursdays and Saturdays between now and Christmas and start your shopping now.
In these deeply worrying times of troubled local economies, why not do all your shopping on Anglesey.
Oh yes. Eirwyn used to teach French at Holyhead High School and I believe the correct phrase to use is,
"Merci à vous, Eirwyn."
---
---